If you're looking to make a good cup of Tea, you need a good kettle. A variable temperature Smart Kettle will let you adjust the temperature of the water, which is essential when brewing Green, White and other specialty teas.
These are the best smart kettles available in Australia:
The Best Smart Kettles available in Australia
Breville Smart Kettle – Our Pick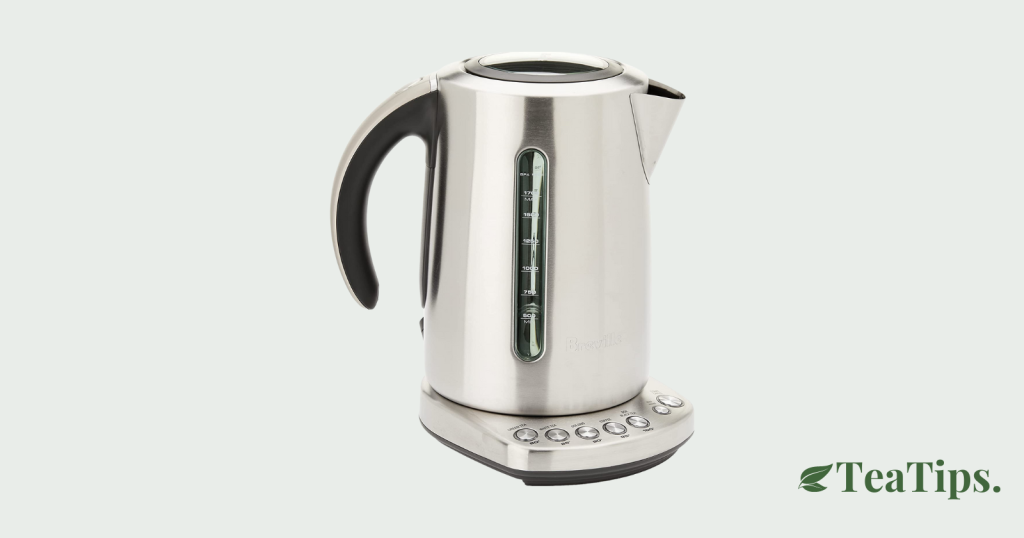 We think the Breville Smart Kettle is the best smart kettle in Australia. Breville appliances are known for being top quality and this kettle should last you a long time.
The Breville Smart Kettle has 5 preset temperature settings from 80 degrees to 100 degrees. There is also a keep warm function.
The kettle feels great to hold and is well balanced. The soft top lid makes filling easy.
The only downside of this kettle is the beeping once the kettle has finished boiling which might get annoying.
Breville The Smart Kettle Luxe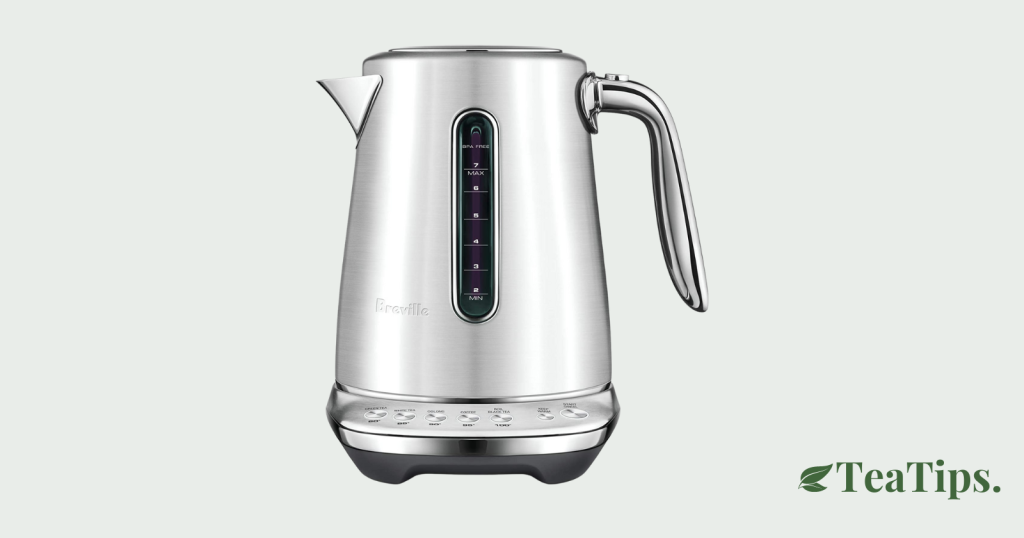 The Breville Smart Kettle Luxe has an identical feature set to the cheaper Breville Smart Kettle. The only difference is a premium design. The Luxe Smart Kettle is available in a range of finishes including brushed stainless steel, black, matte white and damson blue. This is definitely a good looking kettle.
The build quality is the same as the cheaper Breville smart Kettle and it has the same 5 preset temperature settings.
Russell Hobbs Addison Digital Smart Kettle
The Addison Digital Kettle from Russell Hobbs is a good budget friendly smart kettle. It's available in Australia for under $100. Like pretty much all the Smart Kettles on this list, the Russell Hobbs kettle has 5 temperature settings. The lowest temperature is 70 degrees. While we usually brew Green Teas at around 80 degrees some people do prefer the lower temperature. This Kettle also features a keep warm function.
We found the build quality of the Russell Hobbs Kettle's to be a step below the Brevilles. They feel noticeably lighter and the buttons on the base don't feel as solid. While we don't expect this kettle to last as long as a Breville it should still last a while.
Fellow Smart Kettle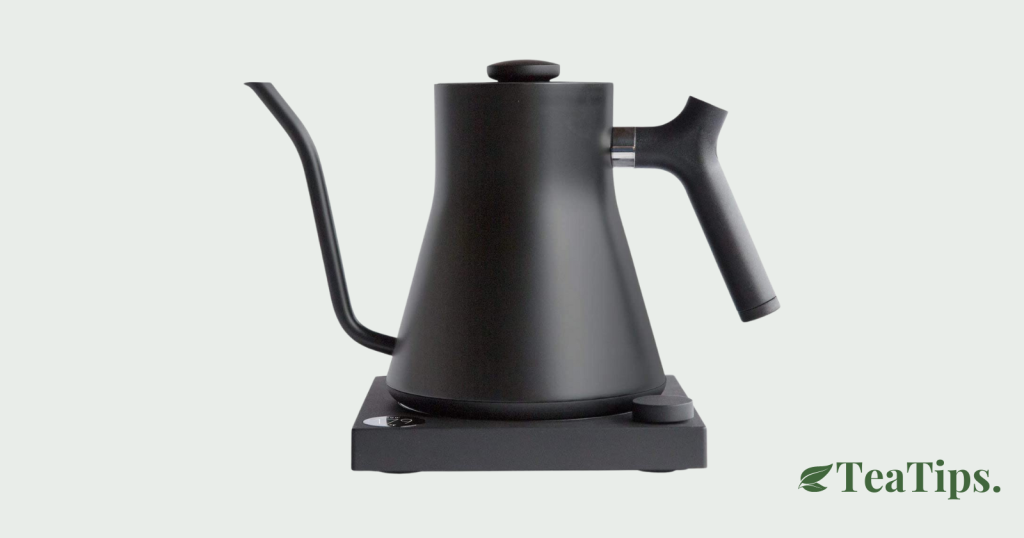 If you're looking for a variable temperature kettle that is designed for pourover coffee, your best bet is the Fellow Stag EKG Smart Kettle. This kettle has a pourover spout so it can be used to make coffee using a V60 or other pourover device.
Of course you can also use this Kettle to make tea. Unlike the other smart kettles on this list, the Fellow Smart Kettle is more precise as you can set the exact temperature you want. It also has a greater temperature range.
The one downside of this kettle is it's only 1200 watts. The other kettles are 2400 watts so they will boil twice as fast. This kettle will boil noticeably slower. The Fellow also only has a 900ml capacity. It's suited for making a couple of drinks but no more.
Sunbeam Alinea Smart Kettle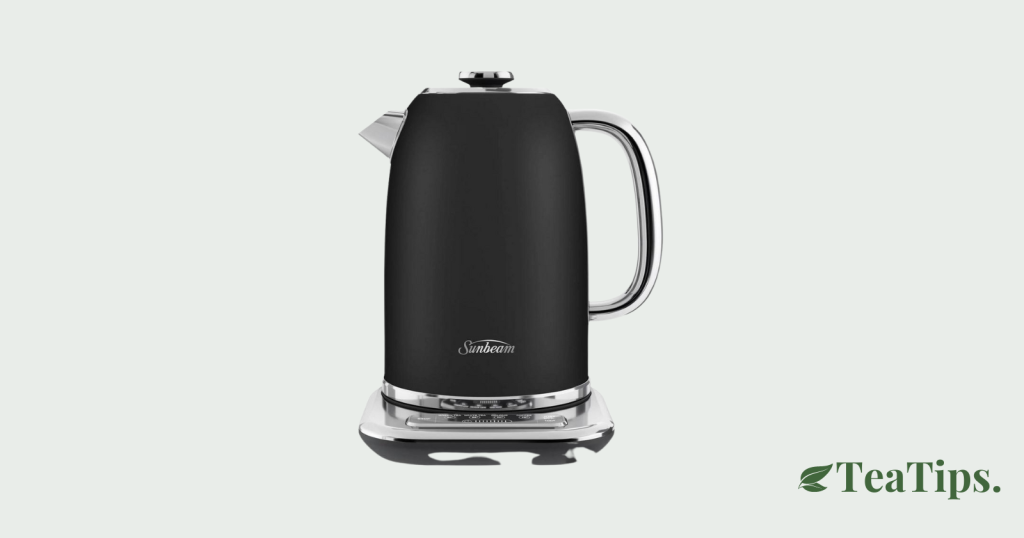 The Sunbeam Alinea Smart Kettle is a beautifully designed adjustable temperature kettle. Just like the Breville it has 5 different temperature settings.
Unlike the Breville the Sunbeam doesn't have a hold temperature function.
Smeg Variable Temperature Kettle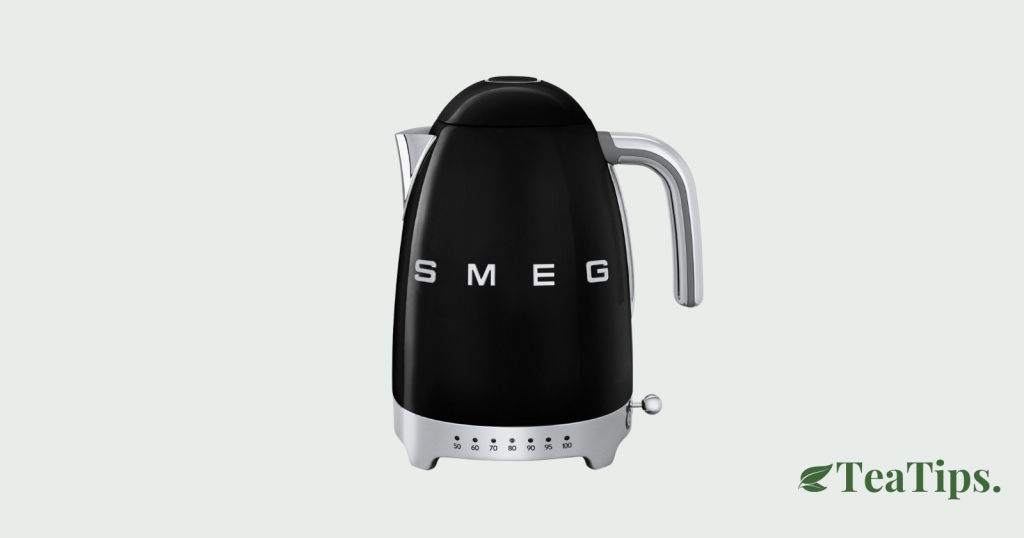 The Smeg Variable Temperature Kettle is a luxury choice with a premium design and finish. The build quality is top notch.
The Smeg smart kettle has a greater range of temperature options compared to the competition with levels from 50-100 degrees. It also has a keep warm function.
What Does a Smart Kettle Do?
A Smart Kettle lets you adjust the temperature of the water. Regular kettles will boil and shut off when the temperature of the water reaches ~100°. For many teas this temperature is just too hot and will result in a bitter brew.
For example a green tea is best brewed between 70-80° where as a black tea will taste best when brewed at 80-90°. Coffee is similar. If you're making a pourover or French press, 100° water will make the coffee taste terrible.
Most good teas will suggest a recommended brewing temperature on the label. And using a smart kettle you'll be able to brew to this temperature instead of just letting the kettle sit around waiting for it to cool down.
Some smart kettles also have connected features that let you connect your phone via an app to the kettle. I think these are mostly just a gimmick and I would rather have a high quality adjustable temperature kettle than connected features.