In Australia Smeg sells a range of 3 different kettles. But is it worth paying a premium for the Smeg Kettle? Here's our guide: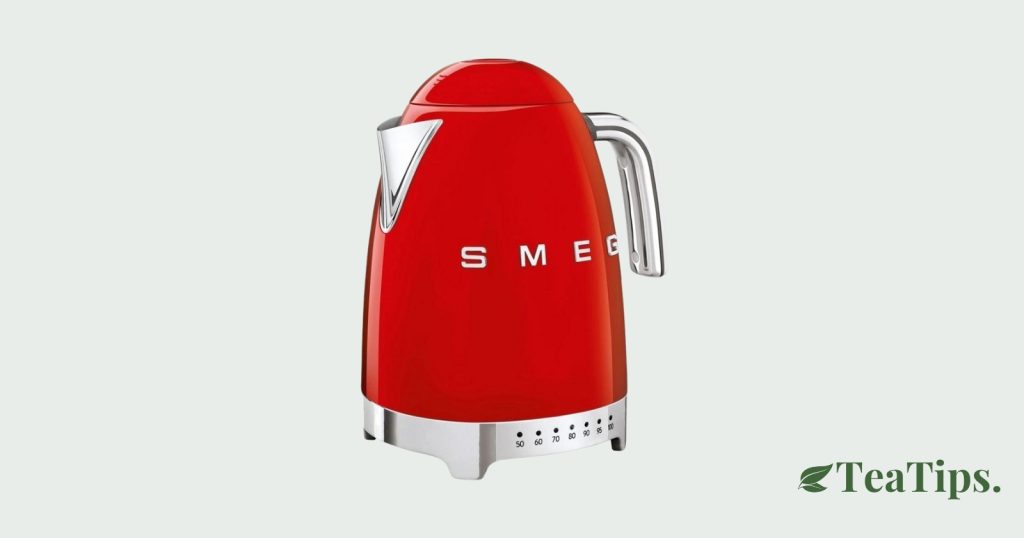 Smeg Kettles Available in Australia
Smeg currently offers 3 different types of kettle in Australia. They are all based on the same iconic design but feature different sizes and features. The Smeg Kettles include:
Smeg 50's Style Mini Kettle
Smeg 50's Style Regular Kettle
Smeg 50's Style Variable Temperature Kettle
Each style of kettle comes in a variety of finishes and colours.
What is Special About the Smeg Kettle?
There is nothing particular special about the Smeg kettles. There are a couple of reasons why I would consider Smeg over other brands:
Iconic Design – The Smeg kettle features an instantly recognisable design. It certainly stands out and it's not going to go out of fashion.
Above Average Build Quality – Smeg is known for building quality appliances. Smeg appliances tend to be more expensive, but in my experience they also tend to last longer than the competition. You can definitely feel the build quality of the Smeg Kettle. The finish and feel of the buttons are all excellent.
Which Smeg Kettle is Best?
The mini kettle is only going to be suited to couples. And if you have people visiting you'll need to boil it twice to make a cuppa for everyone.
The main choice people are going to have to make is between the regular and variable temperature kettles. The Variable Temperature Smeg kettle is a smart kettle. You can control the temperature based on the type of drink you're planning on making. For example if you drink Green Tea, it's best brewed at a lower temperature of around 80 degrees.
If you make a lot of specialty teas, I would go with the variable temperature option.
Smeg Matte vs Gloss Kettle
Smeg now sells their Kettle in a Matte finish. While the matte finish looks pretty stunning, I did find it shows finger prints and smudges. If you feel like that is going to bother you, I'd definitely go with the gloss versions. Depending on the colour you won't see any fingerprints at all.
Is it worth getting a Smeg Kettle
The Smeg kettle is a high quality kettle that will last a long time. It has fantastic build quality. Is it worth getting? If you like the design, then I think it's a great choice. While the price of the Kettle is expensive, it's similar in price to the top of the line Breville smart kettles. The Breville kettles have a similar quality build.
Does the Smeg kettle have any unique of special features? No. You really are just paying for a better quality build and an iconic design.